The Heights
| | |
| --- | --- |
| | Small sport crag in the lower mountains |
Introduction
A sport climbing locale located above the Nepean River, near Winmalee. Not bad if you're a local.
Access
From Springwood head north along Hawkesbury Road until you get to the Hawkesbury lookout. Park here and walk 200m down the road. (Note: The carpark lookout is not above the crag!). Step over the barriers near the end of the corner and follow the faint track downhill. Once at the cliff edge, head left for about 100 metres where you can scramble down to the base of Purgatory Wall. The crag is broken up into three basic areas: Kev's Boulder (the chossy large boulder at the far left hand end of the crag with top roping bolts), Purgatory Wall (located just behind the boulder) and Bullant wall (located about 50m to the right).
---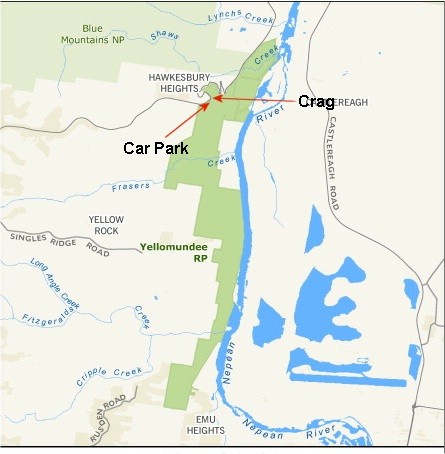 Climbs are described left to right (facing the cliff).
Kev's Boulder
The tiny, chossy boulder below the track as you arrive at Purgatory Wall.
African Bum Disease
16
4m
The steep downhills side of the arete.
Ian Reynolds 2013
Anakin
9
3m
The left route up the crappy slab behind the tree below the main wall.
Darth Vader 2013
Shadow of a Shadow
9
3m
The right route up the crappy slab.
Princess Lia 2013
Purgatory Wall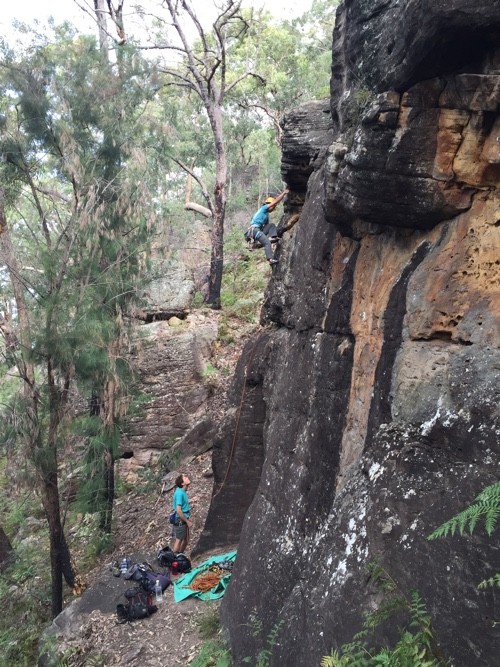 Yoda
14
8m
The first line of bolts from the left. Just climb the corner and the arete to anchors above QOC. Anything else is too contrived.
Rod Wills 2013
Queen or Country
15
8m
2nd line of bolts up featured wall then up left side of cave. 2 RBs to double RB lower off.
Rod Wills 1999-11
93 Memorable Years
19
10m
2m right of CWAT. Straight up slab and right side of cave. 4 BRs to DBB.
Rod Wills 2004-02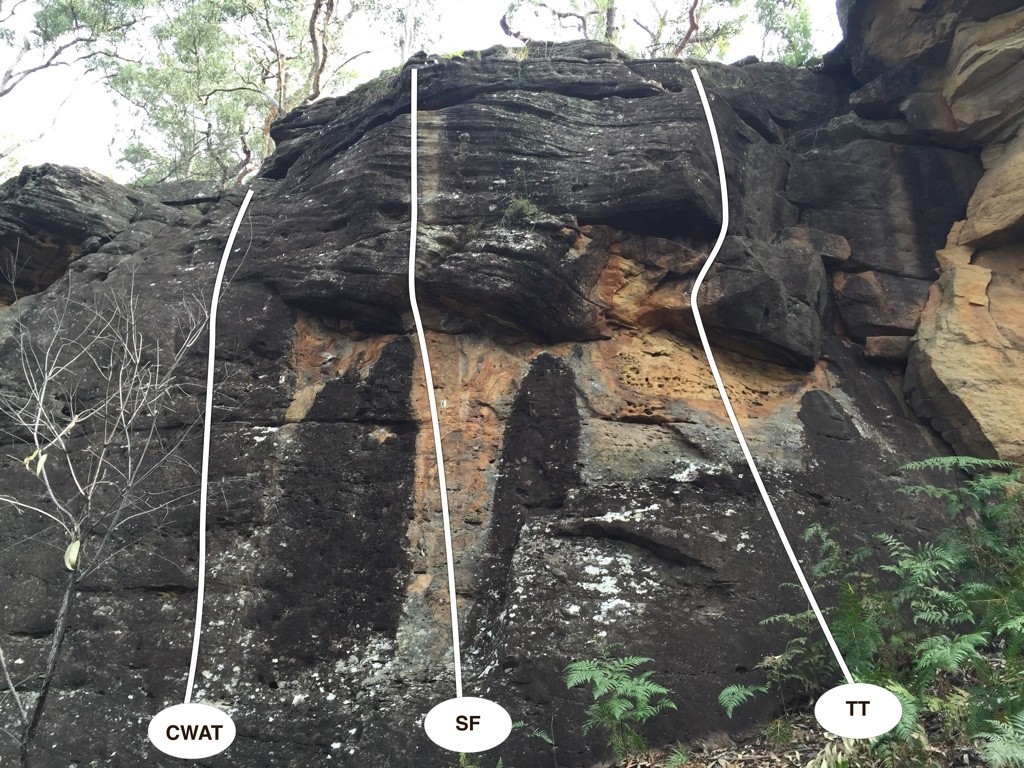 *
Col Wills' Aussie Tour
19
9m
3m right of QoC. 3 RBs and double RB lower off.
Rod Wills 2000-02
*
Spiderfest
21
8m
2m right of CWAT. 2 RBs to double RB lower off.
Kevin van Tilberg 1999-11
Totally Testicular
18
8m
Up the dirty nose to the right of Spiderfest.
Kevin van Tillberg 2013
Horror Movie
23
8m
The steep sport route up the yellow broken choss in the cave. The grade will vary as holds come and go. Bleach. If you are foolish enough to attempt this, have your belayer well out of the firing line.
Unknown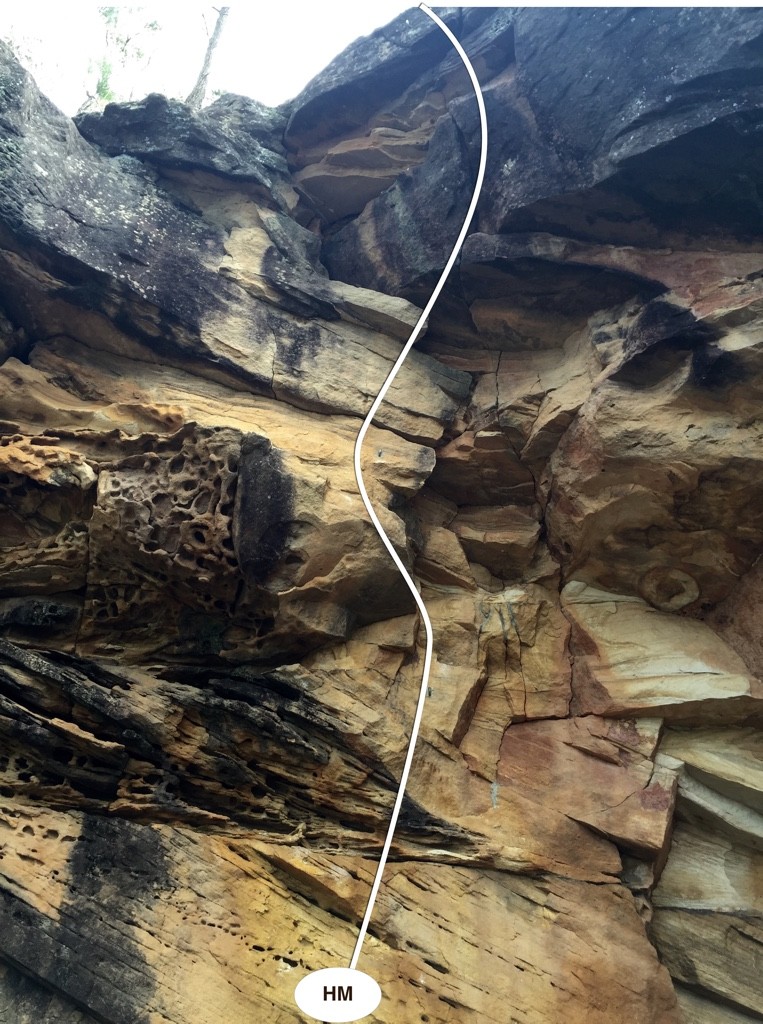 Bullant Wall
Continue on to a steep orange wall about 10m in height. Watch out for the bitey bitey ants!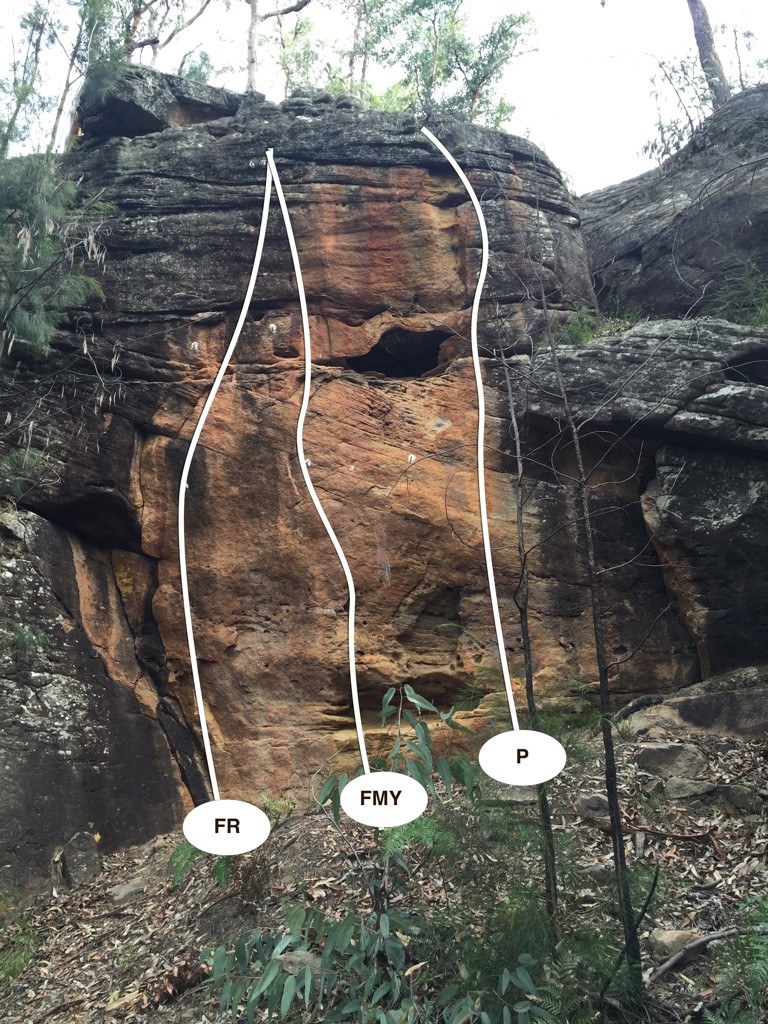 Josh's Project
21
8m
The left leading line above the overhang. Closed Project.
*
Frenzal Rhomb
18
8m
Hard if you're short. Up past 2 RB. Traverse to FMY anchors (groundfall potential).
Cameron Breeze 2006-10-01 (unknown bolter)
*
Forever Malcolm Young
21
8m
3m right of FR. 2 RBs to double RB lower off (shared with previous climb).
Cameron Breeze, 2006-10-01 (unknown bolter)
Probalator
18
8m
2m right of FMY. 2 RBs to double RB lower off.
Kevin van Tilburg 2000-02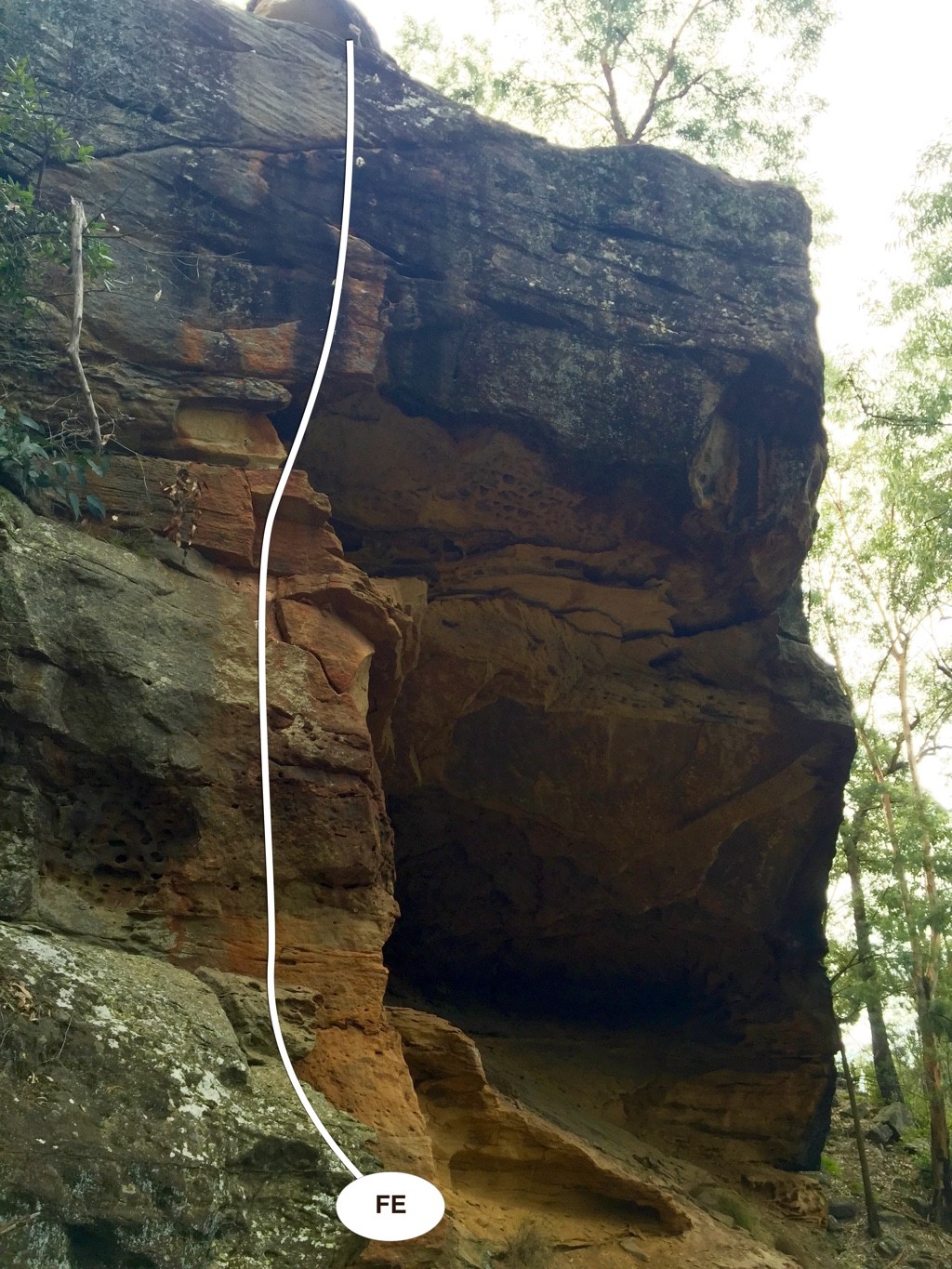 Fly's Eyes
23
10m
Right of P, below the left hand edge of the cave. Follow the rings up the left hand side of the cave. 4 RBs to double BB belay.
Richard John 2001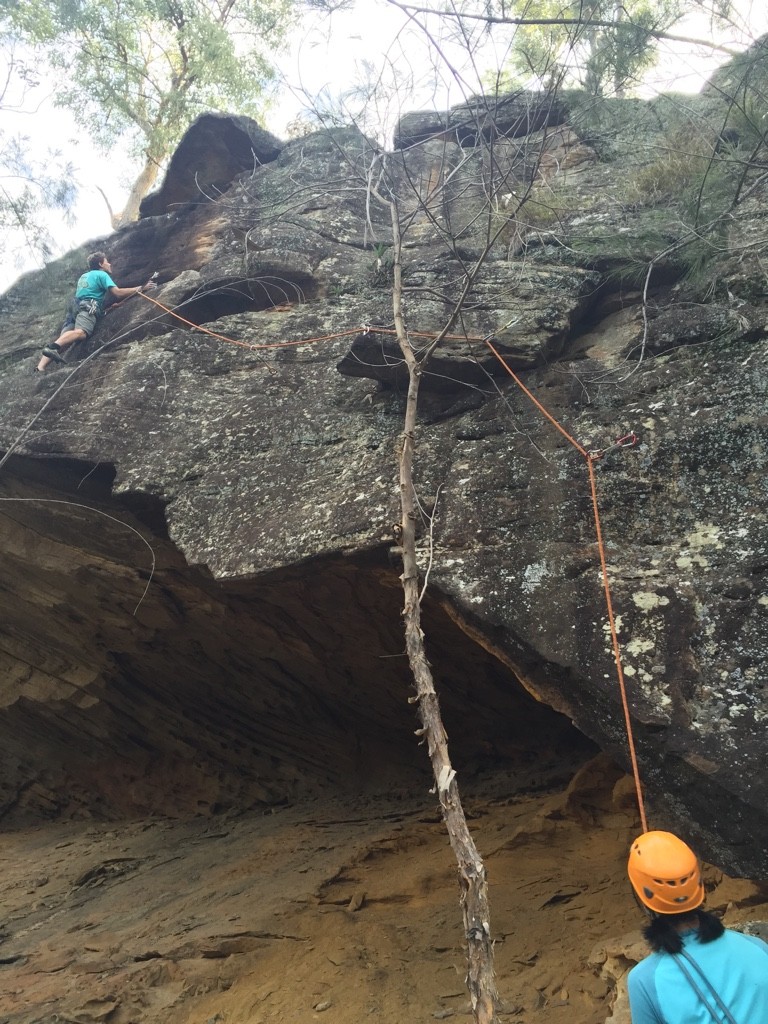 The Hollow Chocolate Bunnies of the Apocalypse
18
12m
Below right edge of cave. Up right side of the big cave, tough move, then up and traverse left across slab and up to anchors. 6 RBs along the way.
Rod Wills 2004-02
Solution One
17
8m
2m right of THCBotA. Straight up slabby bulge. 3 RBs to lower offs.
Kevin Van Tilburg 2004-02