Cranberry Crags
| | |
| --- | --- |
| | 15 minutes |
| | Afternoon sun |
Introduction
Cranberry Crags are a stretch of mostly short, scrappy cliffs overlooking fire trails in the suburb of Loftus. The two initialed climbs from long ago are the only recorded climbing. If you live very locally you might want to check the place out for bouldering. The bush is quite nice here (thanks to a recent fire) and the ridge line is pleasant to wander up and along.
Access
From the end of Cranberry St, Loftus, follow the fire trail down the hill (ignore track off right) until you reach the junction of Vibernum and Cranberry fire trails. Turn left and walk about 50 metres through the bush up to the crag. The cliffs extend for several hundred metres in both directions.
---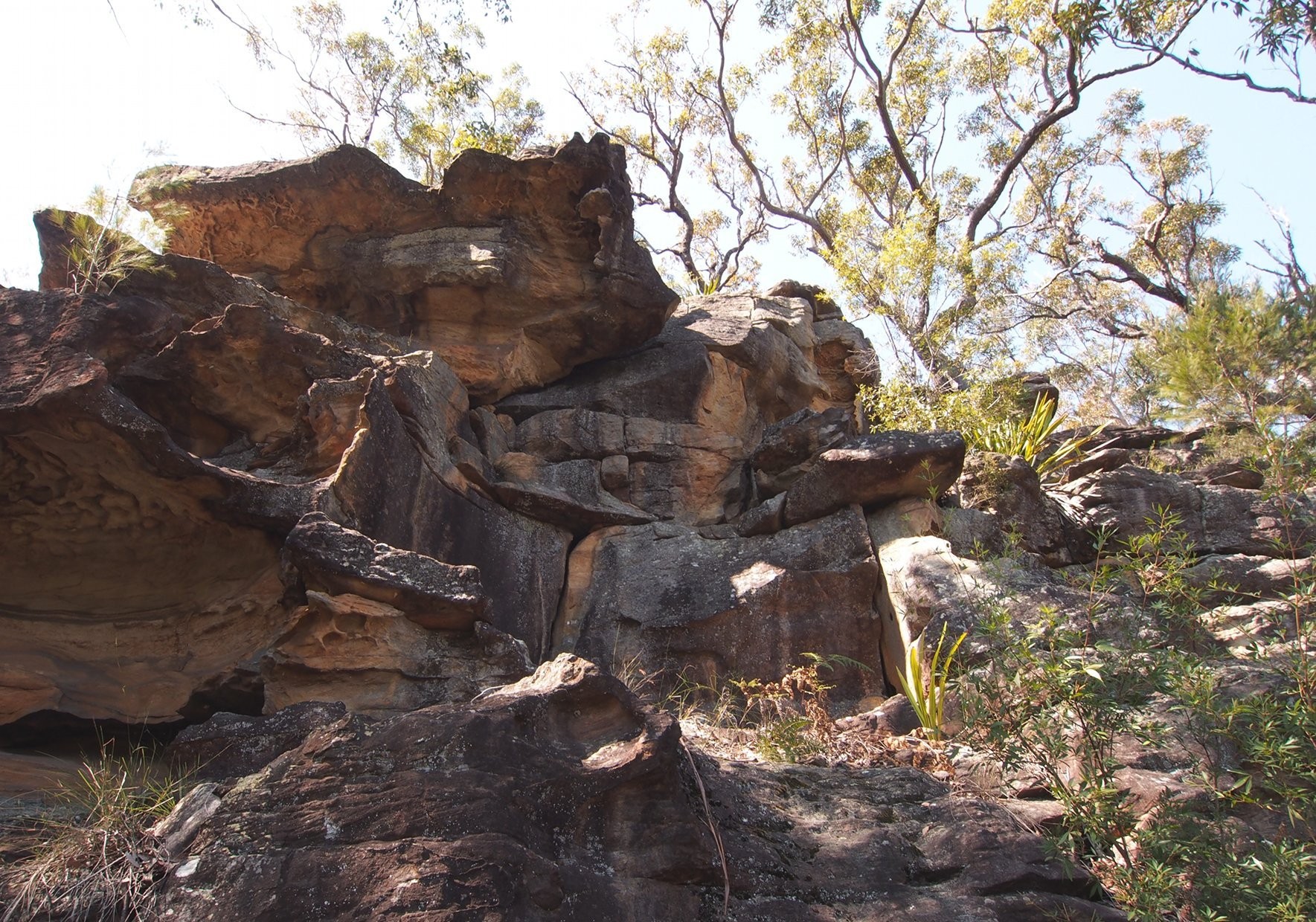 31E
15
10m
Initialled. Short hand crack, loose blocks, then awkward chimney. Best as a top rope problem.
Unknown
E
16
6m
An engaging problem for a micro route. About 20m right of 31E. Initialled E and CM. E is probably the corner, and CM either of the aretes, both of which are blocked by banksias. Up the corner with bomber gear (wires). It is possible to do a second pitch to the top.
Unknown
Continuing right there are a number of short juggy walls. Left from 31E the cliff continues around to the north, is broken and short, but may reveal a problem or two.