Carss Park
| | |
| --- | --- |
| | Bouldering |
Introduction
A pleasant and shady west facing bouldering area, that isn't very popular. Surprising really, since it's obvious from the Prince's Highway! It might be something to do with most of the problems being slabby. There are two slabs (one easy, one hard) and "The Egg", a free standing boulder with hard to very hard problems. It's all a bit old school and techy compared to modern thuggy caves. Because of its extremely high visibility, please do your utmost to minimise your impact at this crag. Please erase all chalk marks and remove any rubbish you see in the area. There is also a bit of rock further up the hill, but most of it is pretty worthless.
Access
To get there, park at the end of Bunyala St in Blakehurst; the bouldering is on the small buttresses just off the end of the street.
---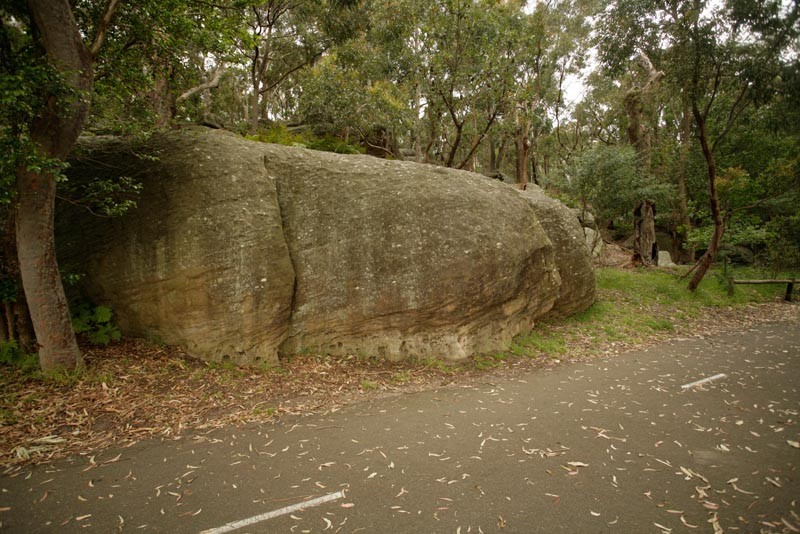 The Hard Slab
The Easy Slab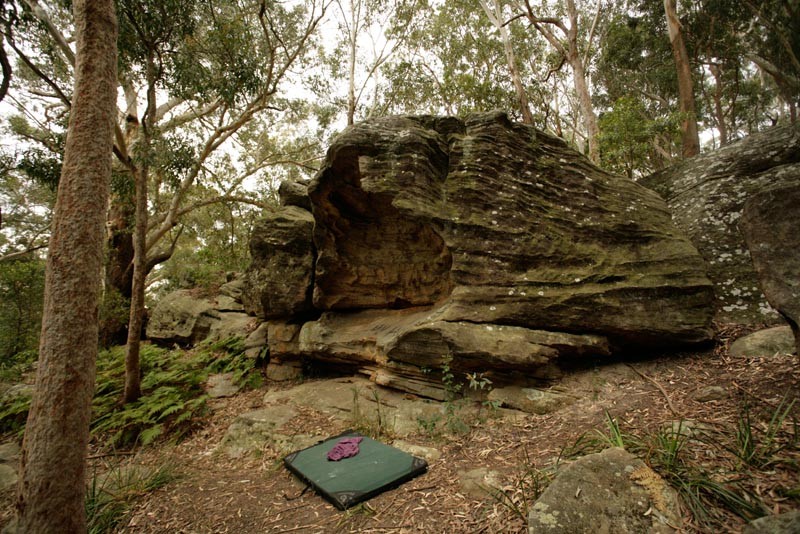 The death cave with nasty landings.