Birdwood Gully
Introduction
Little is known about this crag other than what Breezy has submitted on ACA. He writes... "There is some OK routes here and bouldering. The carrots are around 10-12 years old, so use common sense. Also be aware many many people bushwalk through this area and it is just below residential housing, no swearing, boom boxes or being a d**k." If you know anything about these routes please let us know.
Access
Located in Birdwood Gully, Springwood
---
Routes are described left to right.
B1
21
10m
Left most route.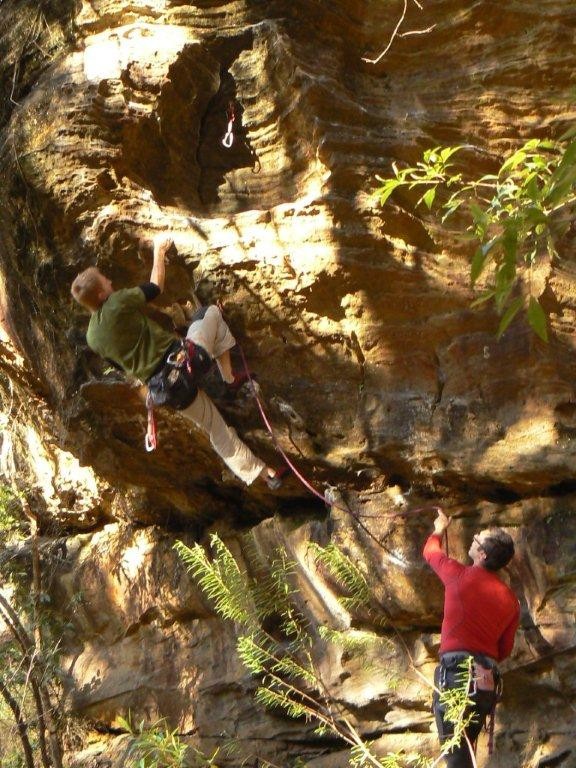 B6
24
10m
What happened to B5?
The Gym Hold Route
22
10m
The Gym Hold Route Direct
24
10m
The Surfboard Route
23
10m
Choice of two finishes.